Attention Berkshire Hathaway shareholders! Get ready to dive into the exciting world of McLane Company Inc. In the third quarter of 2023, McLane has not only showcased stable earnings but also unveiled thrilling new initiatives that are set to boost its market position. From its storied history to its strategic operations and impressive roster of customers, McLane has proven time and again its resilience and commitment to growth. With a mixed bag of financial performance in Q3 2023, McLane's ability to weather market fluctuations is commendable. Factors driving earnings growth, such as increased gross sales margin and lower fuel expenses, highlight McLane's strategic prowess. And let's not forget about the company's recognition and awards, including the recent Service Provider of the Year award from the National Coalition of Associations of 7-Eleven Franchisees. McLane's expansion plans and new initiatives, like the Prendisimo pizza program and CupZa! beverage program, demonstrate its forward-thinking approach and understanding of consumer trends. The launch of McLane Fresh, a comprehensive foodservice solution, marks a significant milestone for the company. With its customer-centric philosophy and commitment to quality and customer care, McLane is poised for continued success. So, shareholders, buckle up and get ready to be amazed by McLane's journey and its impact on your investment.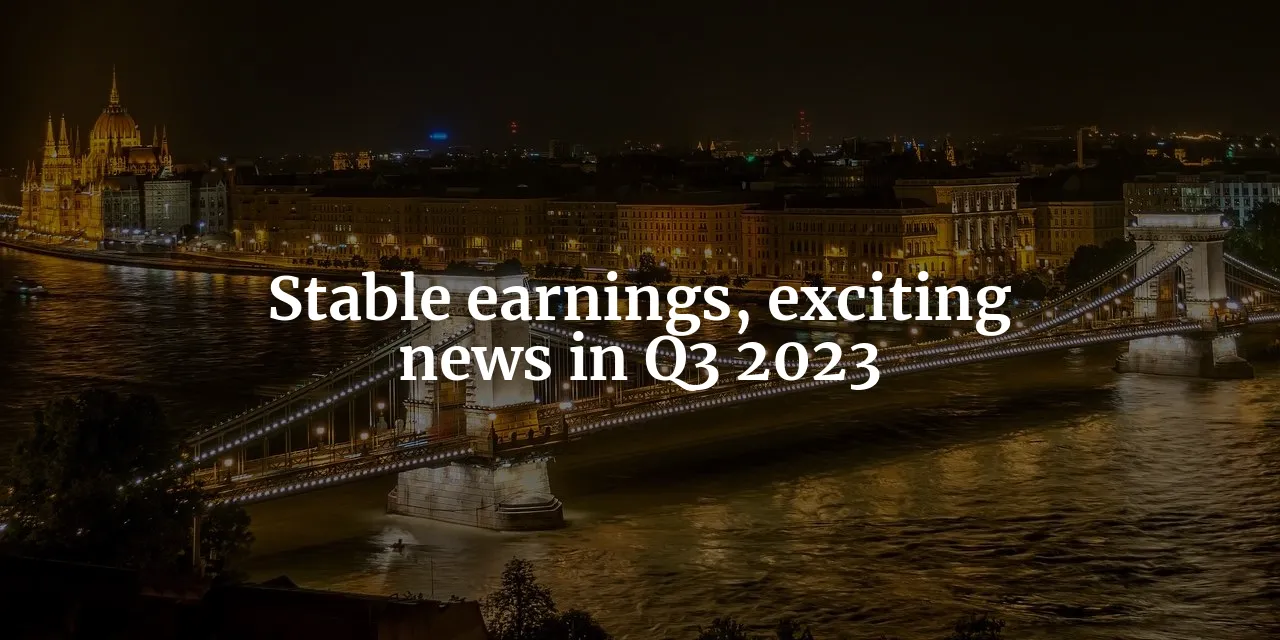 ---
Introduction
As a leading wholesale supply chain services company and a proud subsidiary of Berkshire Hathaway, McLane Company Inc. has consistently demonstrated its prowess in the distribution sector. In the third quarter of 2023, McLane has once again proven its resilience and strategic foresight in a challenging market. The significance of Q3 2023 for McLane cannot be overstated, as it has implications for both the company's trajectory and the interests of Berkshire Hathaway shareholders. This period has showcased not only stable earnings but also the unveiling of exciting new initiatives that promise to bolster McLane's market position ↗. As shareholders, understanding the intricacies of McLane's operations and their impact on our investment is paramount. Let us delve into the details of McLane's journey, its competitive landscape, and the innovative strides it's making in the industry.
Section 1: McLane's History and Operations
McLane's storied history dates back to 1894, when it started as a modest retail grocery store. Over the years, it has transformed into an international distribution and logistics powerhouse, a testament to its adaptability and commitment to growth. The company's strategic moves, such as its relocation to Temple, Texas in 1966 and its national expansion starting in 1976, have been pivotal in shaping its current status. As a wholly owned subsidiary of Berkshire Hathaway since 2003, McLane has continued to thrive under the umbrella of one of the world's most respected conglomerates.
The company's operations are segmented into three core areas: grocery distribution, foodservice distribution, and beverage distribution ↗ ↗. Each segment plays a crucial role in McLane's overall strategy, ensuring a diversified portfolio that mitigates risk and capitalizes on market opportunities. McLane's distribution network is vast, servicing a wide array of retail locations across the United States, and even extending its reach to Brazil. This expansive network is a cornerstone of McLane's success, enabling the company to deliver a broad range of products efficiently and effectively.
Section 2: Key Customers and Competitive Landscape
McLane's impressive roster of significant customers, including Walmart, 7-Eleven, and Yum! Brands, underscores its importance in the supply chain. These partnerships have been nurtured over decades, reflecting McLane's reliability and excellence in service. However, the grocery and foodservice sectors are notorious for their intense competition, characterized by high sales volume but razor-thin profit margins. This environment demands constant vigilance and innovation to maintain a competitive edge.
The potential impact of decreased purchasing by these significant customers looms as a constant threat, one that could have a substantial effect on McLane's revenues and earnings. The company must remain agile, anticipating shifts in the market and adjusting its strategies accordingly to mitigate such risks. This delicate balance between customer retention and market dynamics is a challenge McLane has navigated successfully thus far.
Section 3: Financial Performance in Q3 2023
The third quarter of 2023 presented a mixed bag for McLane, with revenues experiencing a slight decline of 0.7% compared to the previous year. This was attributed to lower unit volumes in the grocery and foodservice businesses. Despite this, McLane's ability to maintain a relatively stable revenue stream in such a competitive landscape is commendable. It reflects the company's robust operational framework and strategic pricing models.
On a brighter note, McLane's pre-tax earnings saw an increase of $4 million (3.6%) in Q3 2023 compared to 2022, which is indicative of the company's efficiency in managing costs and optimizing operations. This uptick in earnings, despite a dip in revenues, showcases McLane's resilience and the effectiveness of its business model in weathering market fluctuations.
Section 4: Factors Driving Earnings Growth in 2023
The first nine months of 2023 have been particularly fruitful for McLane, with pre-tax earnings surging by $88 million (32.6%) compared to the same period in the previous year. This remarkable growth can be attributed to several factors, including a slight increase in the gross sales margin rate and lower fuel expenses. These elements have contributed significantly to bolstering the company's bottom line.
However, it's important to note that this earnings growth has been partially offset by higher personnel expenses. Investing in a skilled workforce is essential for maintaining service quality and efficiency, even if it comes at a cost. McLane's willingness to bear these expenses underscores its commitment to its employees and the long-term sustainability of its operations.
Section 5: McLane's Recognition and Awards
Recognition from industry peers is a testament to a company's dedication and performance. McLane's recent accolade, the Service Provider of the Year award from the National Coalition of Associations of 7-Eleven Franchisees (NCASEF), is a shining example. This award is a significant honor, celebrating McLane's unwavering commitment to its partners and its excellence in service delivery.
The unanimous decision by NCASEF board members to bestow this award on McLane highlights the company's 56-year partnership with 7-Eleven. With nearly one million deliveries completed each year to 7-Eleven stores, McLane's logistical prowess and customer-centric approach are clear. This recognition serves as a beacon of McLane's industry leadership and its role as a cornerstone in the success of its clients.
Section 6: McLane's Expansion and New Initiatives
McLane's expansion plans and the launch of new initiatives are a clear signal of the company's forward-thinking approach. The announcement of a new grocery distribution center set to open in 2017 reflects McLane's commitment to growth and service enhancement. Additionally, the introduction of the Prendisimo proprietary pizza program and the CupZa! beverage program are strategic moves to diversify offerings and tap into new market segments.
The branding and marketability of Prendisimo, in particular, demonstrate McLane's understanding of consumer trends and its ability to create products that resonate with customers. The addition of Anne Hughes and Jeremy Reinicke to the McLane Fresh team further solidifies the company's ambitions to elevate its fresh food offerings and culinary innovation.
Section 7: McLane Fresh: Elevating Foodservice at Retail
The unveiling of McLane Fresh at the McLane Engage national trade show marks a significant milestone in the company's journey. With the rise in consumer demand for fresh and high-quality food products at convenience stores, McLane Fresh is strategically positioned to meet these needs. Offering a comprehensive suite of foodservice solutions, including the CupZa! beverage program and the Central Eats grab-and-go brand, McLane Fresh is poised to revolutionize the retail foodservice landscape.
McLane Fresh's commitment to supporting retailers in achieving success is evident through its provision of marketing support, merchandising solutions, and competitively priced equipment bundles. The program's focus on artisan coffees, cold brews, teas, lemonades, and fresh-baked pizza caters to the evolving tastes of consumers, ensuring that convenience stores remain relevant and competitive.
Section 8: McLane's Commitment to Quality and Customer Care
At the heart of McLane's operations is a customer-centric philosophy that prioritizes service, quality, efficiency, and customer care. The company's extensive delivery network is a testament to its commitment to reaching every client,
References